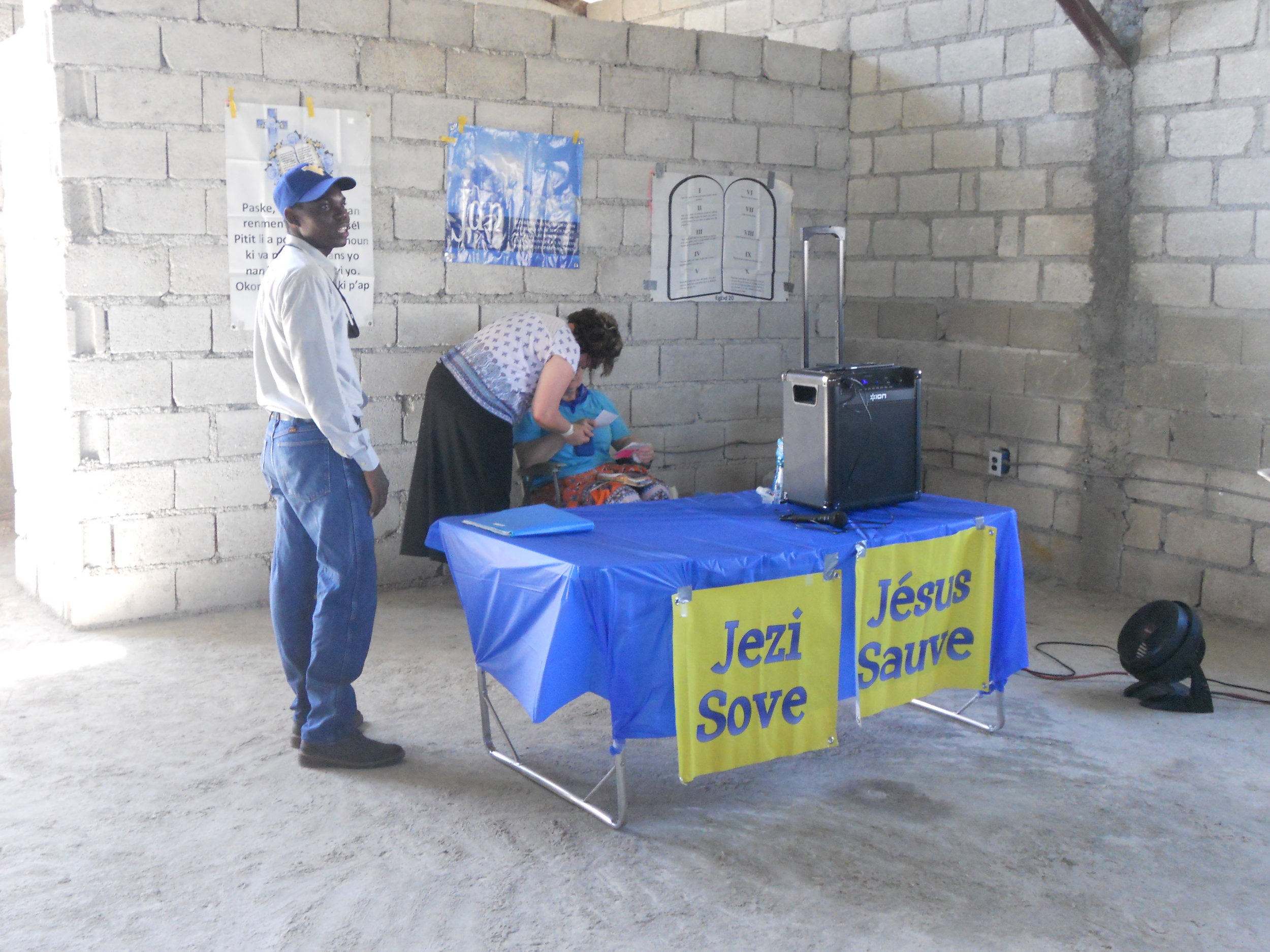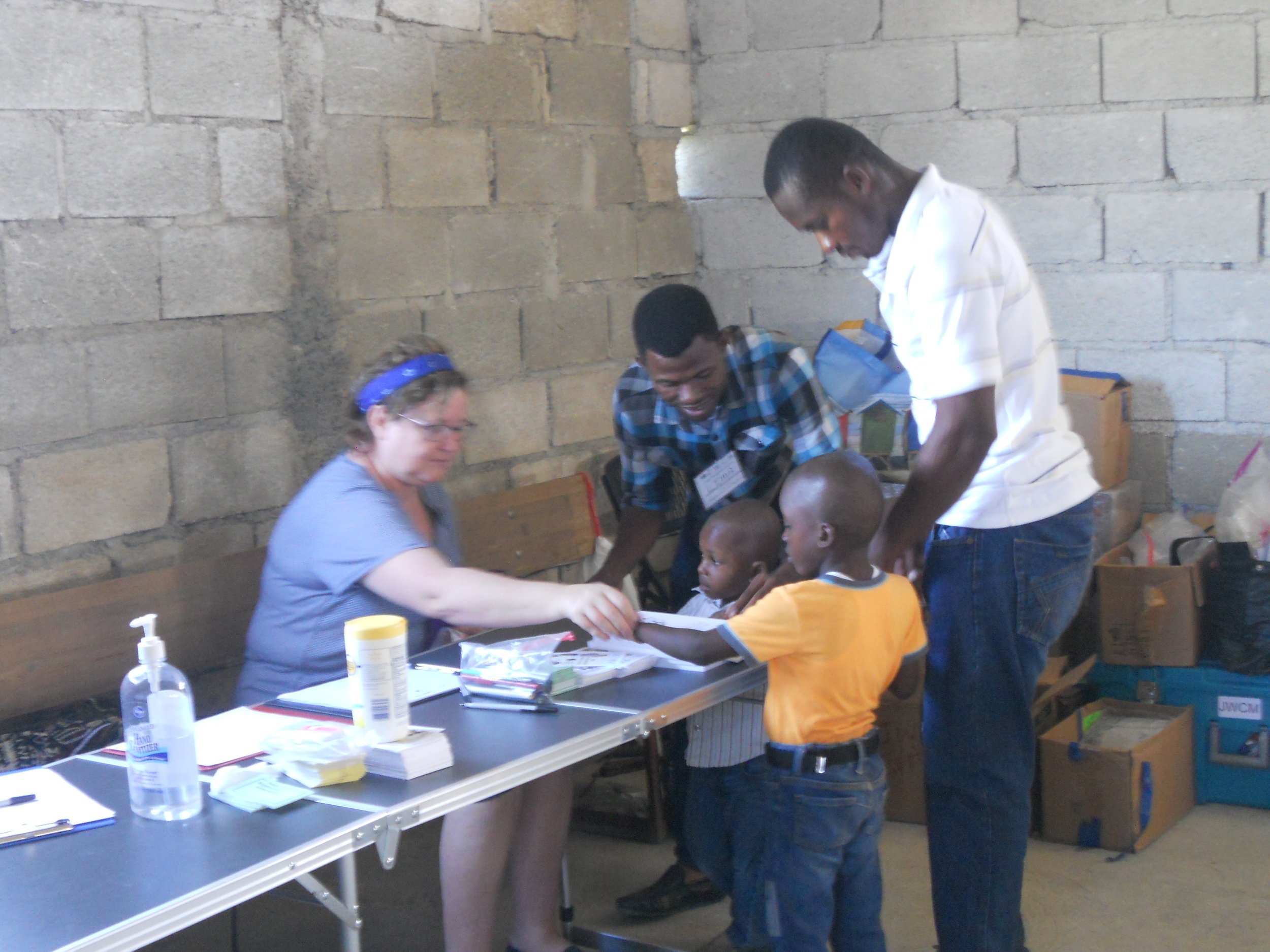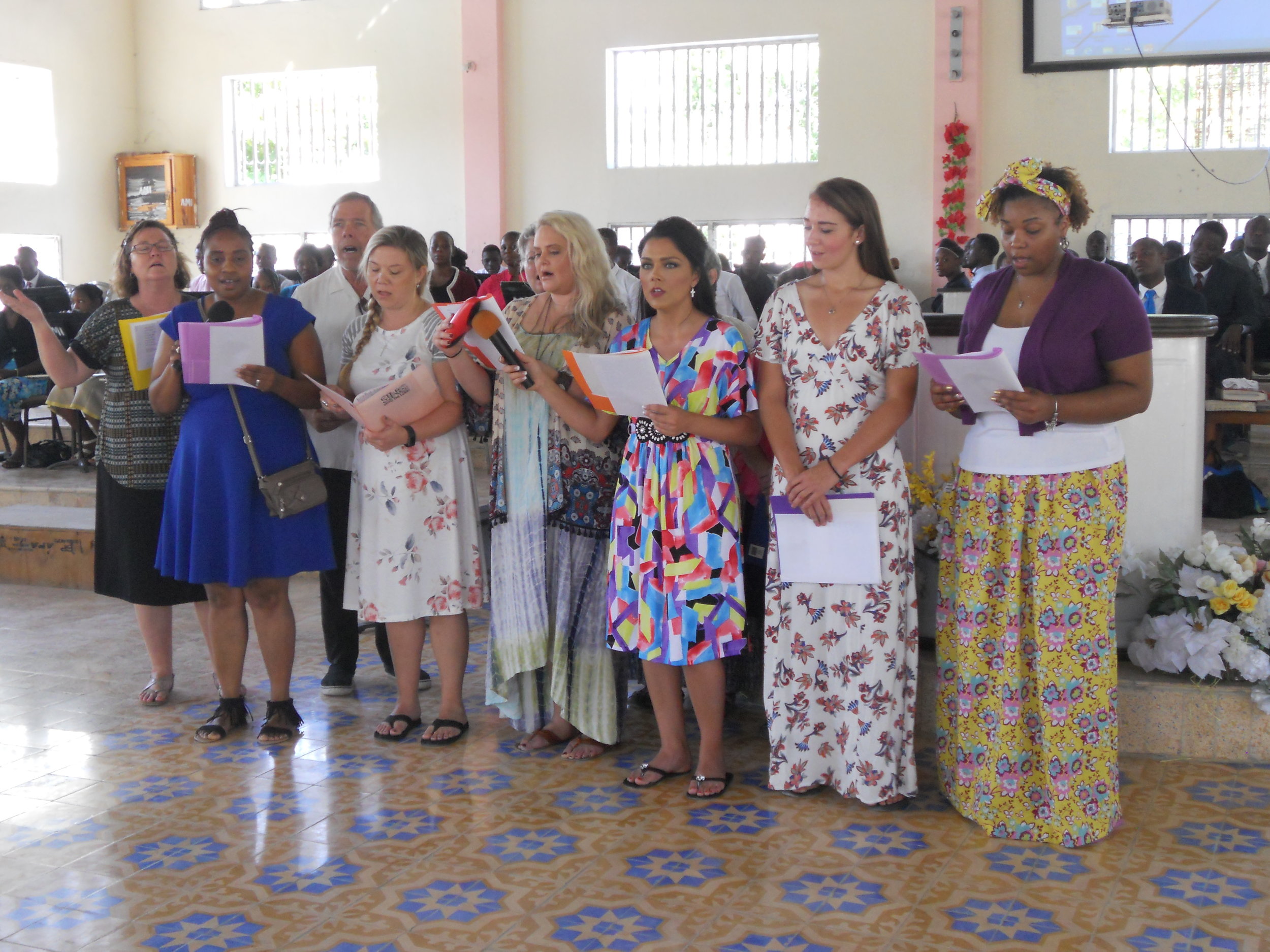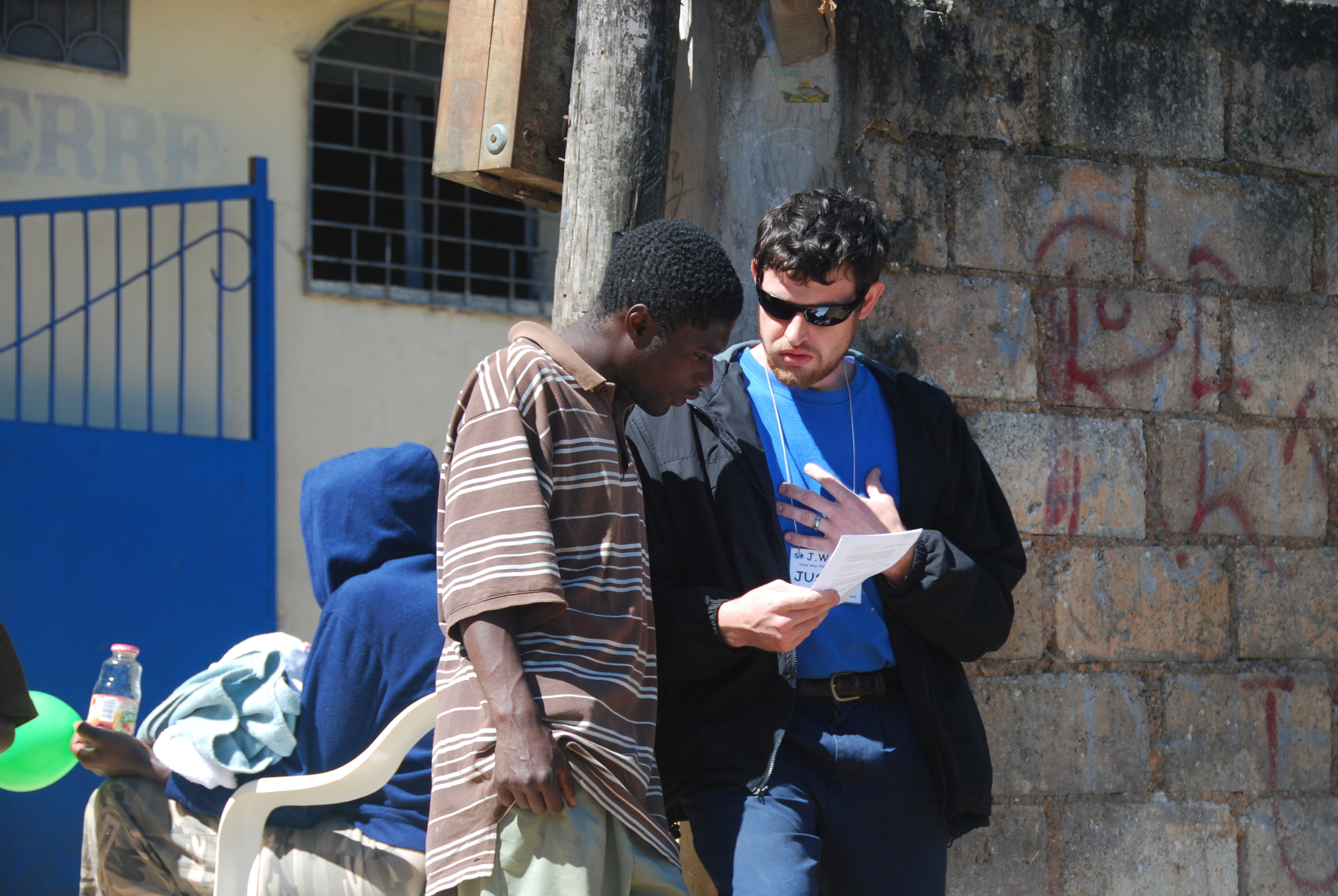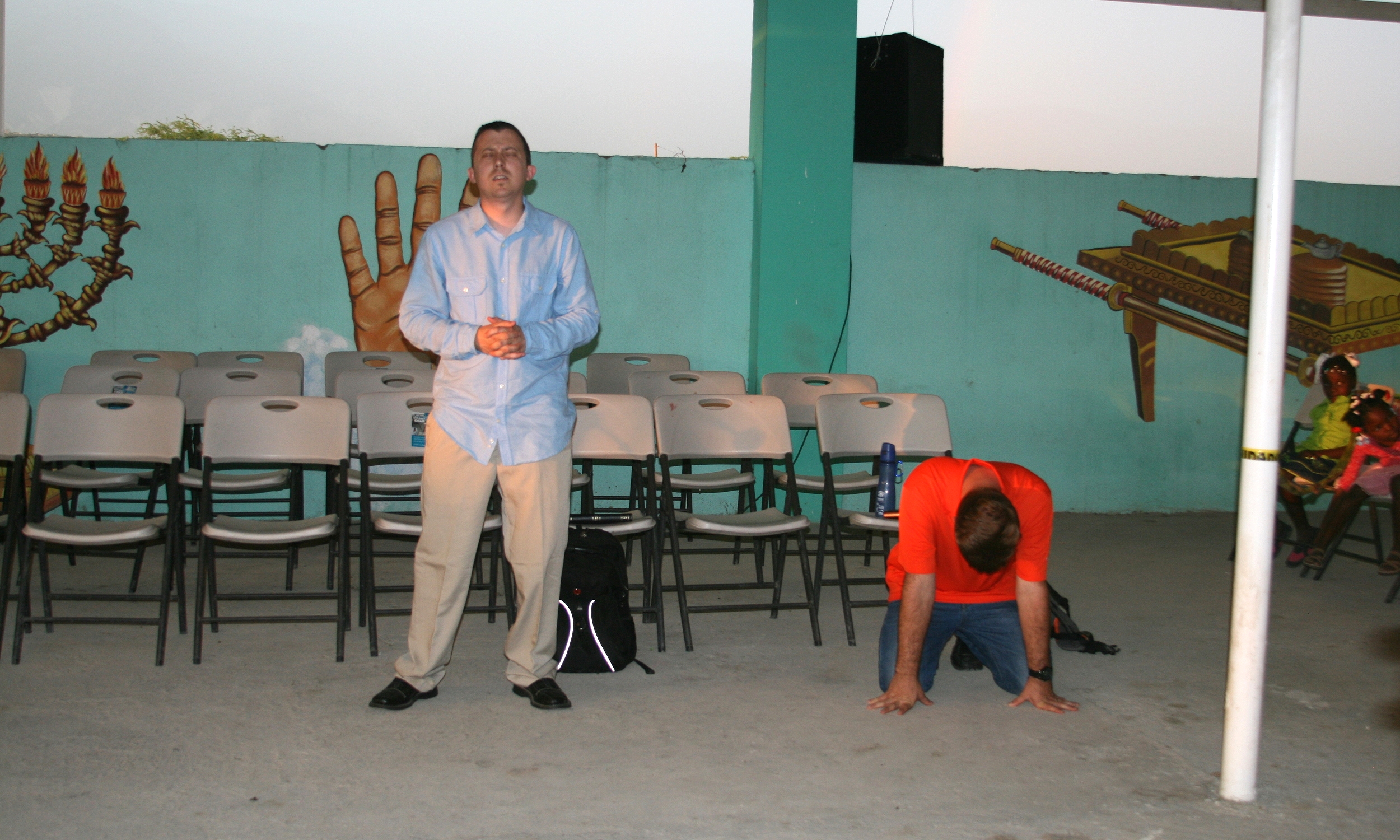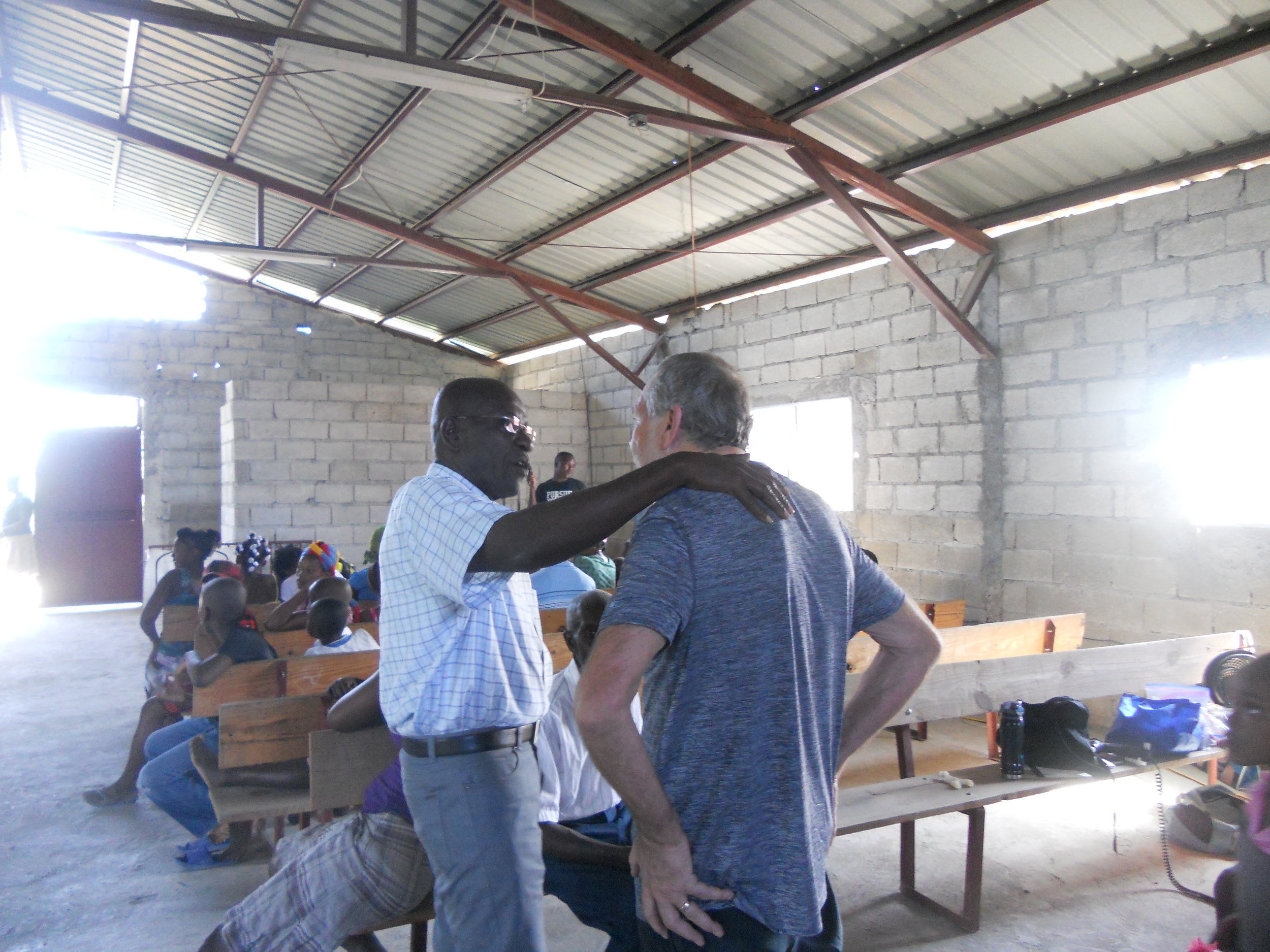 2017 TEAM TripS:
"EVANGELISM IS OUR MOST IMPORTANT MINISTRIES IN HAITI"
These trips focus on reaching the lost and helping them find and accept Jesus Christ as their personal savoir. During each clinic day, our evangelism team will pray with every Haitian that visits our clinics. Then we direct them to a local church or assembly so they can continue to grow in Christ.
This is a brief comment from Deborah Phillips, our evangelism coordinator about some of our team members and experiences. We had a great team! The team was doubly blessed with double Kim's – Kim L. and Kim M. These two ladies along with Anna G. were powerful at the prayer tables. It was truly a blessing to have them to set up the Evangelism area. I appreciate Addie L., an exceptional young lady from North Carolina and her first time to Haiti, who helped us on Monday at Bon Repos. I am so thankful for all the prayers and encouragement from Ms. Bertha. I stood in awe and amazement as I watched young Missionary Madison flowing in the gifts of the Holy Spirit. We had a new interpreter named Emmanuel. He was so helpful in many ways. I pray for the Lord to use him mightily. We also had new equipment on this trip. The karaoke machine with a microphone and the ability to play Haitian worship songs was powerful and a definite hit at the clinics. I want to thank and praise God for His provision, presence and power. I want thank Him for hearing and answering our prayers. I also want to thank each and everyone that prayed for us before, during and after the trip. I am so blessed to have been able to be a part of this Evangelism Team!
Here are the wonderful results for 2017:
65 - Confessions of Salvation
Materials Distributed:
511-French Bibles (complete Bibles)
1150-French/Creole John/Romans Scriptures (printed booklet)
943 (approx.) - Individual recorded prayer requests for spiritual needs, healing, physical needs, and many others, unspoken.
TO GOD BE THE GLORY!
Please join with us in praying for the new converts, as well as the people who were not ready to accept Christ.
John 4:35-38
Don't you have a saying, 'It's still four months until harvest'? I tell you, open your eyes and look at the fields! They are ripe for harvest. Even now the one who reaps draws a wage and harvests a crop for eternal life, so that the sower and the reaper may be glad together. Thus the saying 'One sows and another reaps' is true. I sent you to reap what you have not worked for. Others have done the hard work, and you have reaped the benefits of their labor."